absolute white marble - Denver
arabescus white marble - Denver
avalanche white marble - Denver
calacatta marble - Denver
carrara white marble - Denver
crema marfil select marble - Denver
fantasy brown marble - Denver

VOTED BEST IN AURORA FOR SIX YEARS RUNNING
As a family owned and operated company, our team at Stone City prides ourselves in providing clients with thorough, precise information about the best ways to maximize your budget, space, and the overall aesthetic appeal of your project.

A+ RATED!
The best remodeling services in the Denver area!
We are a top rated remodeling services company!



51 out of 5 with 92 ratings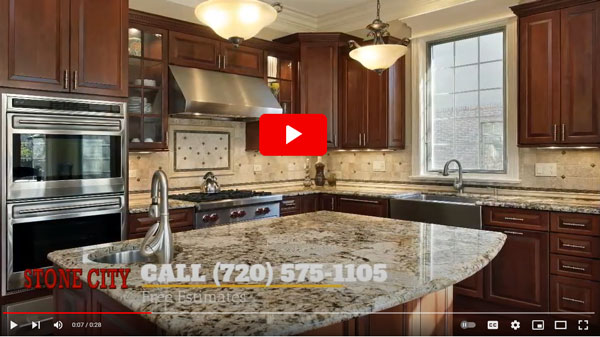 We personally import stone from around the world, ensuring the countertops you envision can become a reality. Our company offers free estimates and maintains an open line of communication between you and our team-empowering you with confidence throughout your remodel. Ready for more counter space in your cramped kitchen but are not sure how it can fit? Our experienced design team can help you to create a kitchen that is worthy of your spacious dreams. If you can't tell the difference between granite and marble, our helpful team can educate you on each material's advantages and maintenance requirements. This helps ensure you select a countertop that fits the needs and demands of your lifestyle.
About Us
In 2003, Stone City's founders set out to make the remodeling process easier and much more cost-effective for Aurora and Denver Metro residents. We pride ourselves in our quality workmanship and competitive prices. From your home remodel to your business space upgrade, Stone City can guide you through the construction process-providing you with innovative design ideas, budget-friendly granite, quartz, and marble options, and a detail-oriented installation team. We take the time to invest in our relationship with you and ensure your concerns are heard and your remodeling dreams become a reality. 1620 South Abilene Street Aurora, CO 80012
M-F 9 to 5 Sat 10 to 3
(720) 702-1515
Want to know more About Countertops?
Countertop Planning Tools.
Kitchen Designers, Edge Designers, Instant Estimators & more.
Say Hello.
Please feel free to contact us concerning your custom stone needs.